RailClone 2
Parametric Modelling for 3DS Max
RailClone is a 3DS Max plugin for parametric modeling based on custom geometry parts, definable by the user, and a set of construction rules. This new concept of lets you to build complex and realistic structures for Architectural Visualization, Civil Engineering, Industrial and Interior Design.
Download RailClone Lite, the free version of the plugin and use it in your personal and commercial projects.
If you are new to RailClone, see the Getting Started guide for videos, tutorials and more help in your first steps using the software.
Versatile
With RailClone you may create all kinds of parametric objects. Fences, railings, walls, bridges, stairs, floors is only a small set of what can be done.
The software includes a full library of predefined styles, but it is not limited to a fixed set of primitives, you can use any geometry from the scene and define your own parametric models.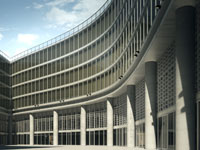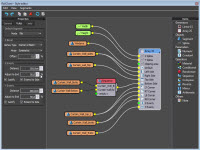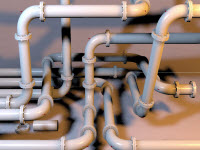 Easy to Use
RailClone includes a graphical Style Editor, where you can create sophisticated structures, defining the pieces, generators, and construction rules.
Randomize elements, add conditionals, define parameters and much more with only a few clicks.
Fast!
Using the new Points-cloud view mode, together the native geometry shaders for Mental Ray, V-Ray and Thea Render, RailClone lets you to create huge parametric objects, made up of thousands of detailed parts.
RailClone is fully multi-threaded and highly optimized for speed. For instance, the bridge scene (VRay, 5 min. render time, 2 Gb. RAM) would be impossible to render using standard construction techniques. See the Rendering Best Practices notes for technical details.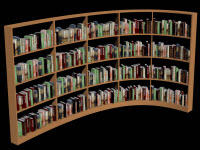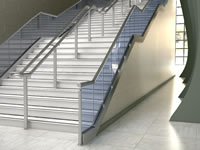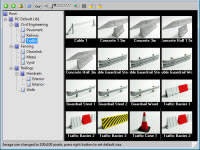 Adaptative geometry
The software applies automatically all necessary transformations to create a consistent object.
This includes bending on curves, length slicing, bevels and other transformations. You just need to define the construction rules, RailClone adapts the involved segments automatically.
Arrays
RailClone 2 allows multiple construction blocks for each object, named Generators.
Besides the default linear generator available in RailClone 1.x, the new version introduces Arrays. You can use it to create walls, pavements, facades and other fancy structures.
Styles Library
RailClone Pro comes with a Library of more than 350 predefined styles, including Fences, Railings, Barriers, Traffic, Walls, and other models.
The library is fully customizable, allowing you to add new categories and models with a single click and share them with your colleages.
RailClone Pro 2.x for 3ds Max / Max Design
Price List:
Stan-Alone or Network
1y = 220 € netto
3y = 320 € netto